FEATURING MODEL, INFLUENCER & FRIEND OF THE BRAND - KRISTINA MENDONCA
Kristina Mendonca, a highly accomplished model and Instagram influencer originating from Sydney, Australia, has left an indelible mark on the fashion landscape for a remarkable span of eight years. Her career has led her on a global journey, encompassing diverse cities across Europe and the United States. Kristina has been an integral part of the AMJ journey right from the beginning, featuring in our very first ever campaign. Over time, she has become a beloved friend of the brand, consistently showcasing AMJ pieces in her everyday attire. Today, we are privileged to immerse ourselves in her world and gain insights into her perspectives on the fashion industry and the world of jewellery.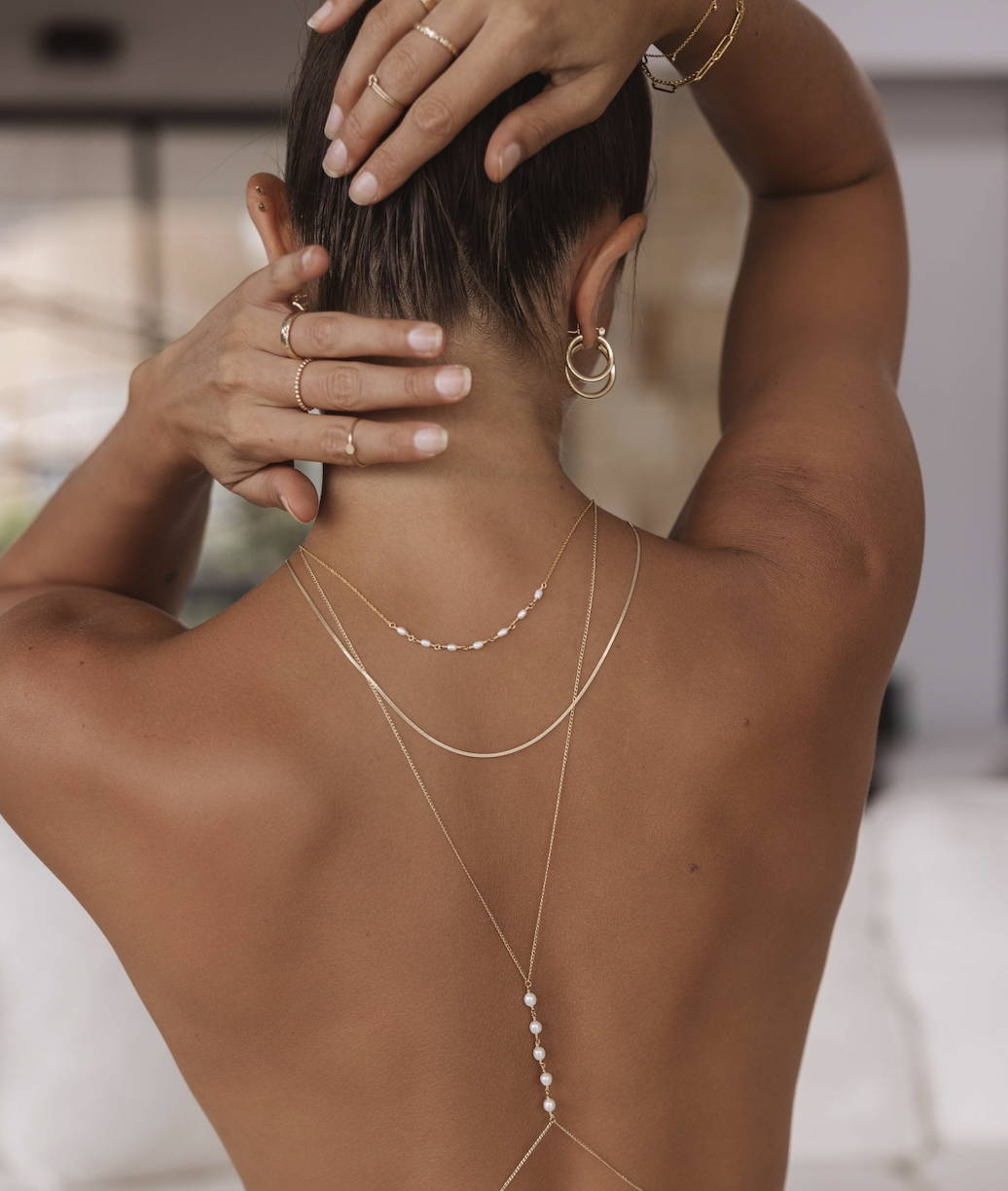 WHAT IS YOUR PROFESSION AND HOW DOES IT HAVE IMPACT ON THE FASHION INDUSTRY?
My profession primarily revolves around modelling and posting content on Instagram. Through my work, I aim to inspire others and instil a sense of confidence and self-expression. The fashion industry today is heavily influenced by digital media, and my presence on platforms like Instagram allows me to connect with a broad audience, showcasing trends and brands, ultimately influencing fashion choices.
WHAT IS YOUR MUST-HAVE EVERYDAY JEWELLERY ITEM?
Without a doubt, a simple yet elegant necklace is my go-to everyday jewellery piece. It adds a touch of sophistication to any outfit, whether I'm dressed casually or for a special occasion. It's a versatile accessory that can effortlessly transition from day to night.
DO YOU PREFER GOLD OR SILVER JEWELLERY?
Personally, I've always leaned towards gold jewellery, but more recently, I've begun incorporating silver into my daily wardrobe. It's an emerging trend that I find quite exciting, and I often enjoy mixing both. I adore the warmth and timeless appeal of gold, as it complements my skin tone and adds a touch of luxury to my outfits. Silver jewellery, on the other hand, creates a more edgy, "cool girl" look.
WHAT IS THE MOST PROMISING EMERGING TREND IN THE WORLD OF JEWELLERY?
Following on from my previous response, I believe the resurgence of silver jewellery is a notable trend. For me, an up-and-coming jewellery trend involves skillfully blending both gold and silver. It's a bold approach that injects an element of surprise and individuality into the wearer's style and I'm all for it!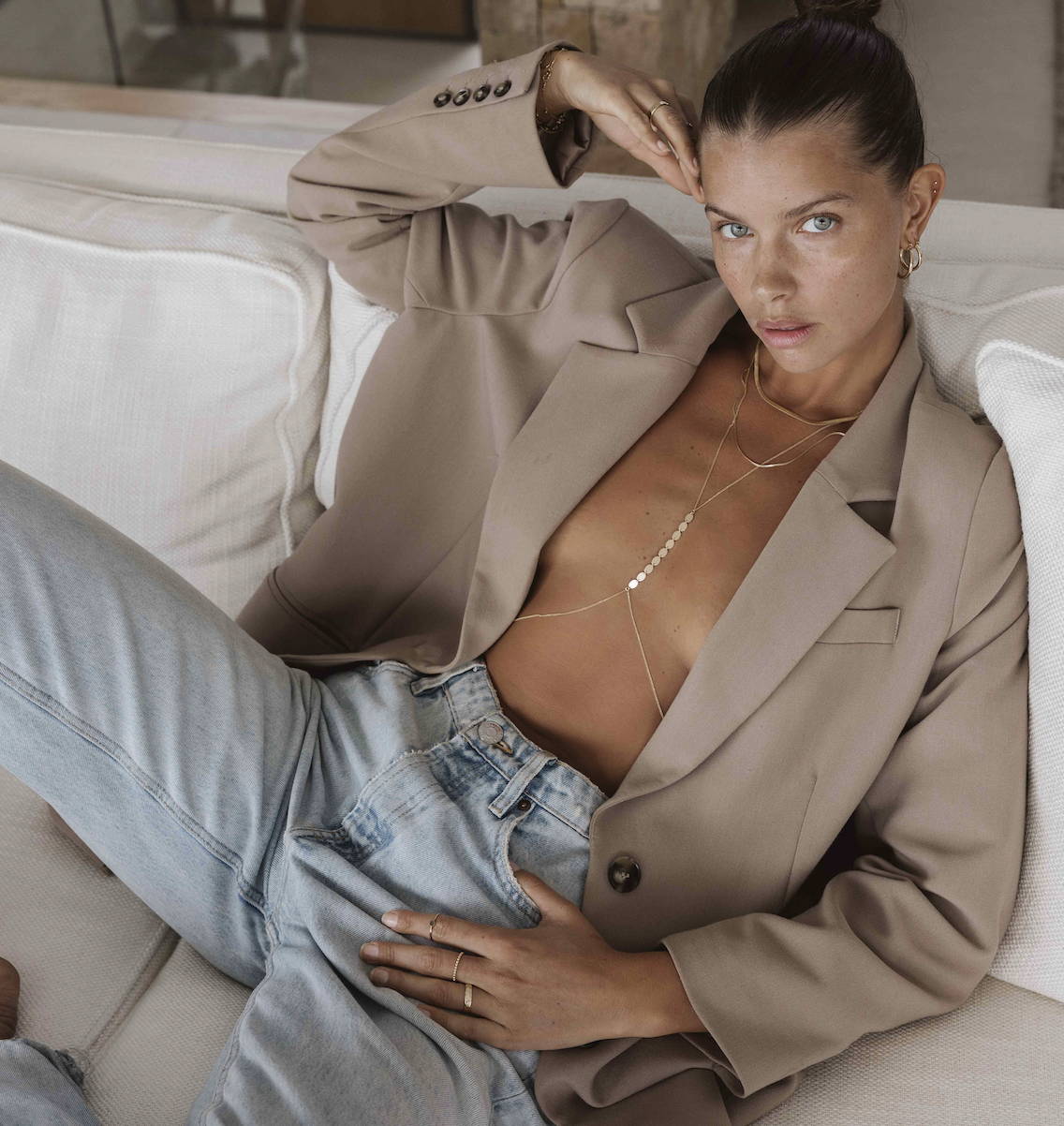 Kristina Mendonca's unwavering dedication, passion, and worldly experiences have set her apart in the competitive fashion industry. She effortlessly bridges the gap between modelling and influencing, combining an artistic sensibility with a flair for aesthetics. As she continues to evolve and inspire, we eagerly anticipate the next chapter in her extraordinary career and the influence she will undoubtedly continue to wield in the ever-evolving worlds of fashion and jewellery.