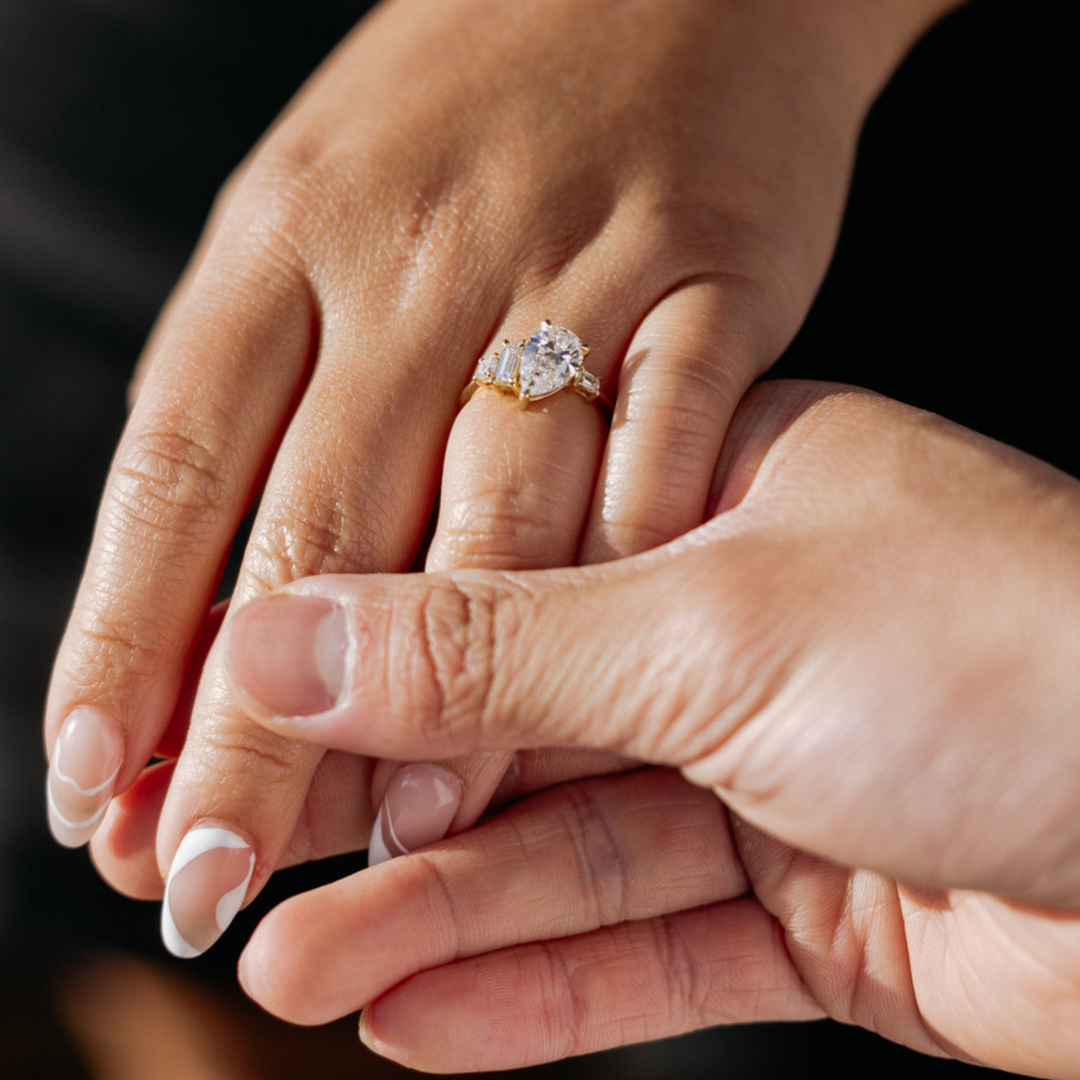 Design the piece of your dreams.
Engagement Rings and Custom Requests.
Our engagement ring and custom jewellery design service turns your vision into a reality. 
Through our bespoke service, we offer a personalised experience that allows you to be intimately involved in the design process, working alongside our goldsmith jewellers and designers to craft something that is uniquely yours. 
Sourcing stones and precious metals from all over, we can work with all designs and all budgets. 
Contact us today and start the exciting journey of creating a one-of-a-kind piece.