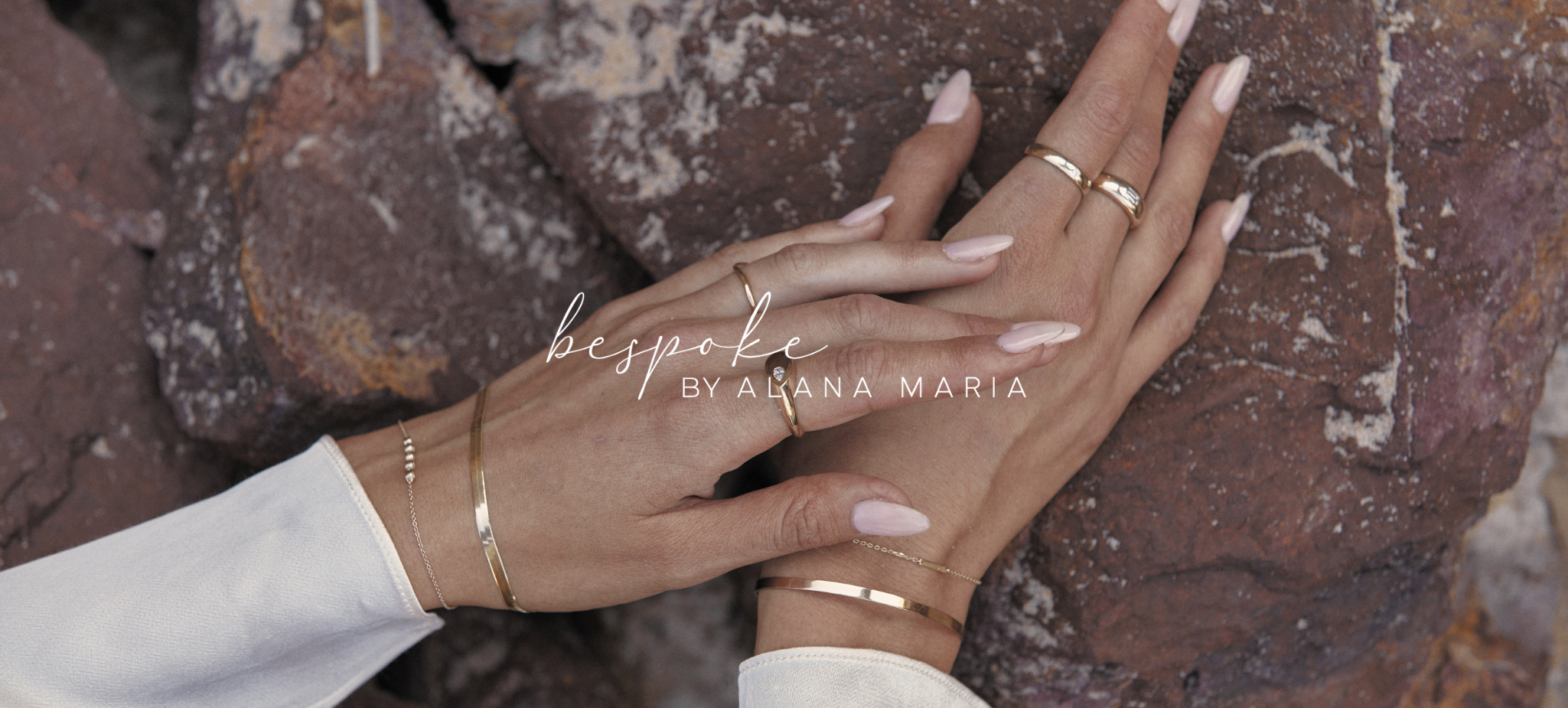 Introducing:
Bespoke by Alana Maria.
Discover a custom and made-to-order experience led by the launch of our hand-designed rings. A truly unique process that transcends the boundaries of manufacturing and showcases the artistry and craftsmanship of our in-house goldsmith jewellers. 
Drawing design influence from the Australian landscape discover a blend of opalescence and contemporary design that heroes locally souced white opals, mined and cut in Coober Pedy, Victoria, and set in 9, 14 or 18 karrot Australian gold. 
We invite you to discover our highly anticipated custom service and explore our very first collection from Bespoke by Alana Maria.